Still Alive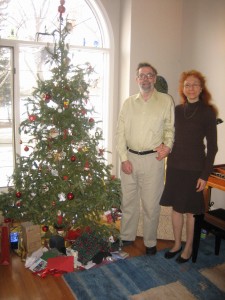 On April 6th, Good Friday 2012, I suffered an aortic disection. I'm told that I called up several friends overnight and left messages that I felt either a heart attack coming on or a panic attack. The last was not impossible since I was considering a return to Saudi Arabia. I was fortunate to have as a house guest Dr. Liliane Bartha who when I rose to greet her took one look and dialed 911. She tells me that when the ambulance arrived I insisted on going upstairs to retrieve my wallet, and the ambulance drivers said that anyone who was fit enough to climb eleven stairs was fit enough to stay home. She convinced them to drive me to the hospital and further relates that when I closed the door I rolled my eyes and said, "More drama."
I remember none of this and in fact for several weeks previously my memory is still fragmentary.
The ambulance first took me to the Rockyview and then to the Foothills Hospital where they proceeded to split my chest open and successfully repaired my bisected aorta with a combination of vinyl and thread and stents. Unfortunately, the blood flow to my brain was interrupted and I suffered a stroke. Thus the operation was a success but the patient emerged crippled and blind.
After days in the ICU and weeks in hospital I was finally transferred on May 22nd to the Fanning Centre for stroke rehabilitation.
I spent 4 1/2 months at the Fanning, learning to walk again with a cane, relearning to speak, learning to dress myself with one hand and in short, learning how to live with several disabilities, now called by a term borrowed from fiscal theory, deficits.
I learned several other things besides. Not least of which was tolerance extending to both patients and staff. I was very fortunate in having many close friends who were a constant support. One of whom, Margaret Kósa, I subsequently, on the day following my departure, married.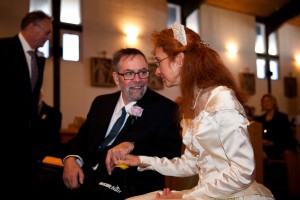 I am happily married to Margaret, an Organist, Choir Director, and Piano Teacher and am working again on my third novel. I am having to dictate it and have Margaret transcribe it because my vision is so impaired that I can no longer see to type or to read a computer screen or even to read a book. Thus I have to fall back on fifty one years of constant reading (my first adult novel was Hammond Innes' 'The Wreck of the Mary Deare' read at the age of nine in Geelong, Australia, although many would consider H. G. Wells' novella, 'The Time Machine', read a year later, to be my first real adult book). It is enough. Despite my new deficits (some would say I have long suffered from others), I am, strangely happy. I would thank God for this, if I believed in him, or her. A nurse at the Fanning Centre, a nurse I believe from the South Sudan, said that I was blessed. When I asked her why, she said, "Because when I wash your privates with cold water (the Fanning turned off their boilers at night to save money) most of my patients yell abuse, you only laugh." So, despite my unbelief, I have him, or her, to thank for something.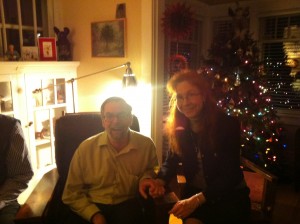 One of Margaret's favourite songs is "Don't Cry for Me Argentina". I never hear this without thinking it may have a personal application.